IT Solutions For Your Business
The leading provider for IT services, structured cabling and audio/video.
IT Services
RTC's expert IT services take the worry and stress out of managing your company's technology systems. Whether you need telephony systems, data backup and disaster recovery, or managed IT services, we have a customized solution for you.
Structured Cabling
Simply plugging computers in is not enough. Building the right foundation from the start gives your company a reliable and agile technology platform. You'll avoid potential issues before they develop into problems and confidently build towards the future.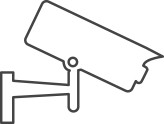 Surveillance Systems
Once considered only necessary for large corporations, Surveillance Systems are an essential tool of business in the 21st Century. Operating without an effective surveillance system creates unnecessary risks for your company.
Integrated Solutions
Integration is one of the most exciting new technologies of the 21st century. For the first time ever, all the systems in your home or office can be controlled remotely through a smartphone or tablet. Transforms your house or office into a smart system.
Client Testimonials
We didn't understand the specifics of our IT problems. We simply explained to RTC what we wanted to accomplish and the problems we had communicating between offices. RTC came up with a solution and presented it in a way we understood.
– Lori V.
Client Testimonials
RTC is very conscientious of my business and the times at which it is best to service the systems. They promptly respond to matters, and when items of the utmost importance arise, they solve them with increased haste.
It comes across that there is a genuine desire to provide great service with a friendly nature. Just as important as being able to solve problems is the ability to foresee problems that haven't even become apparent yet. RTC took steps to either prevent those problems and/or create a protocol to overcome them.
– Sean D.
Client Testimonials
RTC is great to work with and fast to respond to any issue. They are very professional in the workplace, and we feel they are a great asset to our company.
– Jason N.